Hands down, there's nothing like a healthy and oh so sweet smoothie recipe to start your mornings.
They're filling, healthy, and give you that sweet kick of goodness in the morning you need to wake up. Healthy smoothie recipes are all over the place, and there are endless combinations you can make.
Including chia seed, kale, flax seed, and veggie mixes that can taste absolutely amazing.
That's why today, we've brought you some of the BEST healthy smoothie recipes out there to get your healthy smoothie creativity running.
Let's look at each one!
Berry Vanilla Layered Chia Seed
Via Feel Good Foodie
Triple Berry Smoothie Jar
Chia Acai And Strawberry Layered Breakfast Jar
Neopolitan Smoothie
Via The Jewels Of NY
Granola Pots With Blackberries
Via Lazy Cat Kitchen
Rainbow Smoothie
Strawberry Colada Smoothie

Via Cooking Classy
Banana Breakfast Smoothie
Frozen Berry Smoothie
Healthy Strawberry Smoothie With Mango
Via The Seasoned Mom
Tropical Sunrise Smoothie
Via Mom On Time Out
Island Mango Goji Smoothie

Thick Mixed Berry Smoothie Recipe
Via Curry Trail
Raspberry Lime Smoothie

Smoothie Bowl
Hawaiian Berry Smoothie
Mango Banana Green Smoothie Bowl
Via Amy Le Creations
Mixed Berry Detox Smoothie Bowl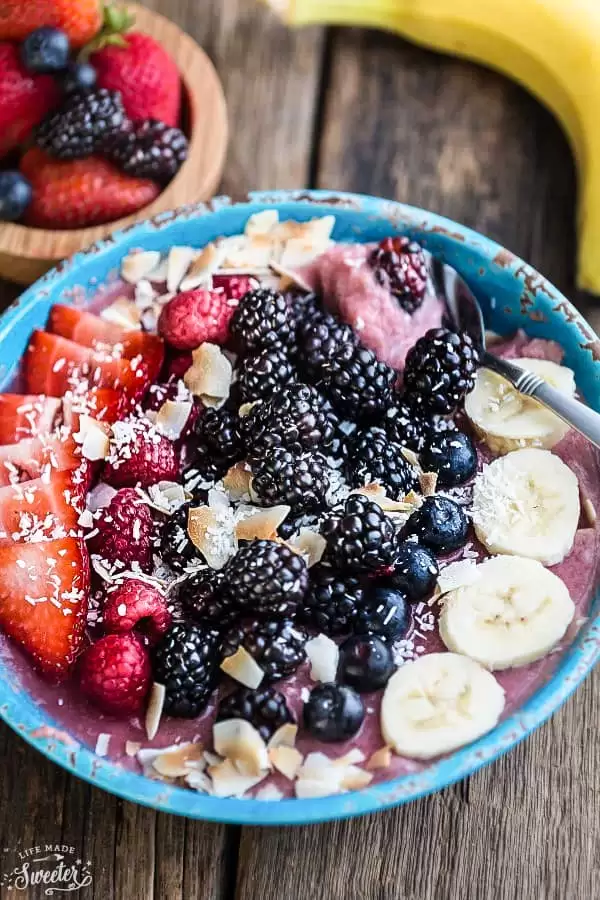 Berry Almond Smoothie Bowl
Via What Molly Made
Raspberry Coconut Smoothie Bowl
Raspberry And Cacao Smoothie Bowl
Via Spicy Ice Cream
Strawberry Ginder Peach Bliss Bowl
Via Blissfull Basil
Grapefruit Breakfast Smoothie
Via Frugal Momeh
Coconut Banana Oats Bowl
Apple Pie Smoothie Bowl
Via Fit Foodie Finds