If you've hung around here, you know we love us a good healthy dinner recipe.
Whether you're looking for vegan recipes for beginners, or are a vegan recipe veteran and are simply looking for ideas and insipiration, we've got just the recipes for you.
Some of the most popular vegan recipes can be some of the most simple ones. Not only because they pack a healthy punch but because they're rich in flavor and filling (as opposed to popular belief).
The great fun and challenge in vegan recipes is finding healthier subsitutes to otherwise harmful ingredients that aren't the most natural or responsibly sourced.
To give you some kick-ass vegan ideas recipes, here are some of the best ones out there you need try.
Vegan Taco Pasta
Recipe Via This Savory Vegan
Everyone's heard of chili tacos or chicken tacos, but not everyone has heard of taco pasta. It's a great vegan option if you're feeling like having pasta for the night. It also makes great vegan leftovers you can repurpose or reheat.
Vegan Ramen
Recipe Via Midwest Foodie Blog
This list couldn't be complete without listing an all time delicious plate, the vegan ramen. And yes, it tastes just as good as it sounds. Midwest Foodie Blog teaches you how to create this amazing recipe over on their blog!
Vegetarian White Chili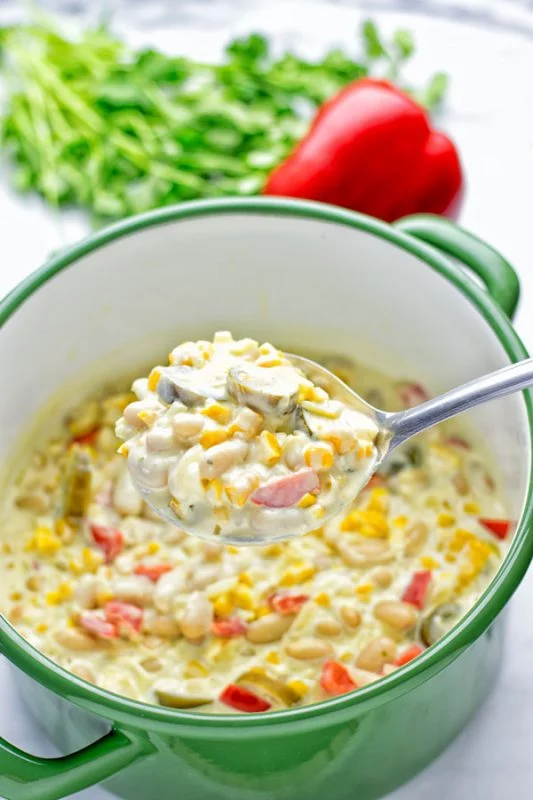 Recipe Via Contentedness Cooking
Try out this vegetarian white chili if you're vegan and you occassionally do vegetarian. It looks delicious and absolutely filling. Perfect for lunch or dinner.
Sushi Bowl With Vegan Spicy Mayo
Recipe Via Running On Real Food
A sushi bowl is an absolute favorite. And with vegan spicy mayo it's ten times better. All of the flavor, none of the bad. We'll take it any day of the week.
Lentil Meatballs (Vegan-Gluten Free)
Recipe Via Healthier Steps
Lentil meatballs only sound bland, but they don't have to be when you can peep the recipe over at Healthier Steps to get a scrumptous dinner idea you can whip up over the weekend.
Creamy Coconut Lentil Curry
Recipe Via The Endless Meal
Lentil curry? Yes please. We love to eat curry any way we can get it. And if it's in a healthier vegan option form? Then even better.
The Best Vegan Enchiladas
Recipe Via Nora Cooks
If you go vegan, that doesn't mean you have to say goodbye to your grandma's enchiladas forever. You can make your own vegan version of them at home. A perfect vegan dinner idea for beginners.
Vegan Sweet And Sour Cauliflower
Recipe Via Get Set Vegan
Sweet and sour cauliflower. How's that for a healthy dish that packs a punch? get the full recipe over at Get Set Vegan.
Cauliflower Taco Bowl
Recipe Via This Savory Vegan
We'll take anything with the words 'taco bowl' in the title and just assume it'll taste good. It can't hurt to try the recipe either!
Vegan Mushroom Stroganoff
Recipe Via Ela Vegan
If you're a mushroom lover consider creating this appetizing stroganoff recipe from scratch. By the looks of it, you won't be disappointed.
Mushroom Burrito Bowl
Recipe Via Georgie Eats
Beat the temptation to visit Chipotle and go for a mushroom burrito bowl instead. Georgie Eats lets you know how to make it from scratch over on their blog!